Milestones Restaurant - on the Victoria Inner Harbour
by Gordon
(Miami Florida USA)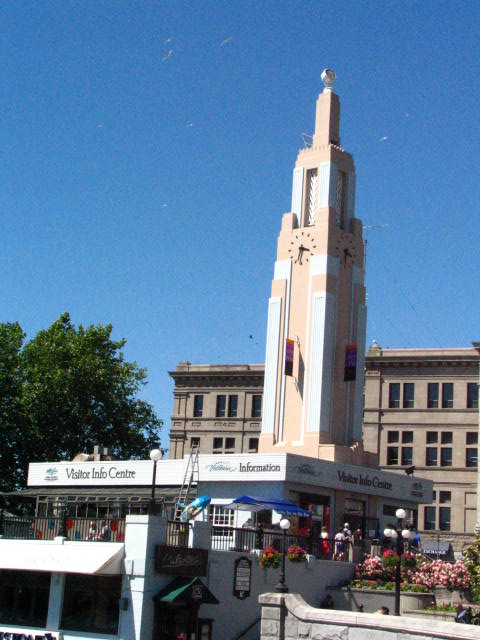 The Beautiful Milestones Restaurant
Milestones Restaurant is a GREAT place to dine in Victoria. Located below the Ministry of Tourism's information Centre, as seen above, right on Victoria's lovely Inner Harbour, this dining venue couldn't be more convenient for people looking for a place to eat in Victoria, BC.

Their view is fantastic, encompassing the whole of the Inner Harbour, including The Empress Hotel, the Parliament buildings and many other Victoria attractions.

The service at Milestones Restaurant is second to none, with all kinds of food ranging from steak to seafood... or whatever your heart desires.

Milestones Restaurant is well worth visiting when you do go to Victoria, British Columbia.

Their prices are also quite reasonable.