About Craig Farrington
You can get the info. about Craig Farrington (that's me!), your Victoria BC, Canada guide, right here on this page...
Translate this webpage.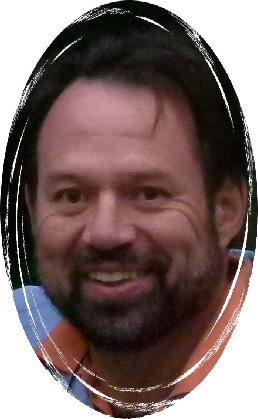 Hi... I'm Craig Farrington and this is my website. Now in case you wanted to know more about the guy behind this site? Well .....

Let's see... what can I tell you? Well, first off, as I said on my home page (if you've been there), I live in Victoria BC. I have for some time, though I've lived in a few other places too.
I was born in Glasgow Scotland, but I grew up and lived in the Bahamas for 27 years. Some of my family still lives there.
As an adult, I worked in the hotel & tourism field in Nassau / Paradise island. I loved the Bahamas, except when it was hot and humid. That I could live without.
Eventually, I decided to move to Victoria (quite a switch, right?), where I also have family. I fell in love with this lovely city, especially in the summertime. But I do miss the Bahamas.
Ideally, I'd like to be in the financial position where I could live in the Bahamas half the time and Victoria the other half. That way, I'd always be where the weather is warm and balmy.
But, back to reality... and the story behind this website.
My Web Building Odyssey
This website is built with a web platform called Site Build It (more on that later) and when I first started planning the site, I thought it was going to be about the Bahamas. After 27 years, it was what I knew best, after all.
But as I got going, I realized that creating a site about the Bahamas is a huge task... did you know there are actually 700 islands or more that are part of the Bahamas? Also, I began to see the disadvantages of writing about a site I had no real access to on a regular basis. I wouldn't be able to take pictures or talk firsthand about local events. It just didn't make sense.
So... I turned to my second love and my current home... Victoria BC, Canada. I love taking digital photographs of people and scenery and with Victoria being right at my fingertips, I realized how easy it would be to build a website about her, especially with my background in tourism.
So, here we are a year later... and you can benefit from my efforts and my passion for the area.
Besides taking pictures and building websites, I'm also a computer lover. My brother, who works for a computer software firm here in Victoria, has been a great mentor for me with computers. In fact, I even have a little website project planned for the future around computers.
How I Built This Site... about Site Build It!
Earlier, I mentioned the web platform called Solo Build It! Have you ever heard of it? Tens of thousands of people have, which is why I ask. It's one of the fastest growing phenomenons on the Web.
But, in case you haven't heard of Solo Build It (known as SBI for short), let me tell you a bit about it. It's kind of hard to describe it in a nutshell, but I'll try.
SBI is...
a website builder - no tech knowledge needed
a webhost - and so much more
a system (CTPM is our mantra) for online business success
a method for indulging your passions
a way to connect with like-minded people across the world
a community
And that's just the tip of the iceberg. Let me show you...
You can take a tour.
Or maybe watch a few videos from other people who LOVE SBI...
See some results of successful SBIers...
Or just read the whole story...
If you've ever wanted a home business of your own or just to write about your passion online, I'd encourage you to check SBI out. It's really a great deal... and it's got something for everyone.
I know it's made a difference in my life.
You can even ask questions before you decide, if you need to.
So now you know a little bit more about me, Craig Farrington, and the story of this Victoria BC, Canada website. Nice to "meet" you, and please... feel free to contact me if you have any questions, feedback, or suggestions at all.
I look forward to seeing you one day on the streets of my fair city...
For now,


---
Top of About Craig Farrington page