Don Mee Seafood Restaurant Review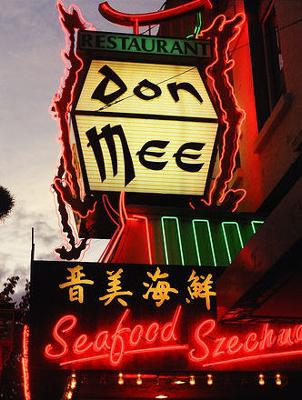 Credit: firemind/Flickr
The "Don Mee Seafood Restaurant" in Victoria, B.C. is a very good Chinese restaurant that is full of delicious plates, appetizers, drinks and best of all atmosphere. The dinner menu has a vast array of options, with enough entrees to suit any palate.


The seafood is delectable, with options such as cod, bass, crab and even squid! There specialties are absolutely amazing, especially the roasted Peking duck.

If you don't have the time to go to the restaurant and sit down, there is always the option of phoning in an order of anything off the menu and taking it either home or the hotel room which you will be calling home for a couple days.

The restaurant is in a very desirable location right in the heart of Victoria's historical Chinatown, and only a short walk away from the inner harbor.

The only downside to our experience with this restaurant was that the restaurant can be a bit pricey at times, but all in all the restaurant leaves little to be desired.