Café Brio Review (Victoria BC)
by Connie
(San Francisco, CA)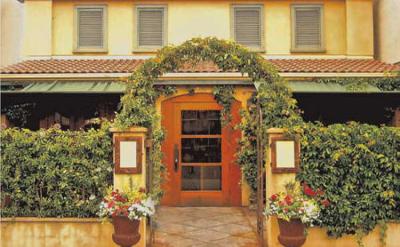 The Cafe Brio on Fort Street
One of the best meals we have had in any city, and certainly in Victoria BC was at the Café Brio on Fort Street.

To start our meal off, we shared the Local Corn Soup (with chili-lime mascarpone cheese) and the Heirloom Tomato Salad. We both also had the pan roasted Arctic char.

Their website emphasizes that they use local products exclusively and they were fresh. They also emphasize flavorful recipes that don't overpower the ingredients.

There was great ambiance and the service was excellent, attentive with a sense of fun and humor. Fine dining, but not in the least snooty. Perfect for a couple looking for a romantic dinner or a family with kids.

We still talk about that meal. Everything was amazing. This was truly a wonderful trip and we cannot wait to go back. The next time, our trip will be for an entire week.