Butchart Gardens : A Victoria BC Hotspot!
Butchart Gardens is one of the most well-known attractions in Victoria BC, and rightly so!
Translate this webpage.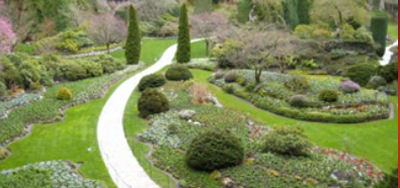 On my first trip to visit the charming city of Victoria, British Columbia, I was told by a friend "Whatever you do, don't miss going to the Butchart Garden, Victoria BC just north of the city!"
I said I would go, but I knew I probably wouldn't make the trip. The Gardens are located about 14 miles (21 km) from Victoria and the admission charge can run from $13 to $25 (Canadian dollars) for an adult depending on the time of year you visit.
"Too much trouble," I thought, "... just to see a garden."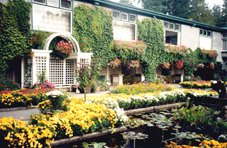 As it turned out, I ended up with a free day during my trip, so I decided to make the drive and see what all the talk was about the Butchart Gardens.
It was a great decision and I was rewarded with an entire day of unsurpassed beauty as I casually strolled through the fifty-five acres that contain the four main gardens.
Butchart Gardens History
The area is owned by the Butchart family. Jennie Butchart, in the year 1904, decided to beautify a worked out lime quarry that was created from her husband's cement making plant. She planted a small garden that would grow over the next 100 years into one of the most visited sites in all of Canada.
The Butchart family commitment to the gardens was rewarded in 2004 when it was designated a National Historic Site of Canada.
Getting There & Getting Around
You can reach the Butchart Gardens by automobile, public transportation, tour buses and even by bicycle if you have the legs for the trip. Hours of admission are basically 9:00am to 3:30pm during the winter months and 9:00am to 10:30pm during the months of June, July, August and September. There are a limited number of wheelchairs and strollers available for a small deposit. You can even bring your dog on a leash with you if you desire.
What You'll See There
People come from all over the world to view the four main gardens:
The Sunken Garden, where it all started
The Japanese Garden
The Rose Garden
The Italian Gardens
Each garden is different and each garden is spectacular! I think my personal favorite was the Japanese Garden that also offers a wonderful view of an inlet to the sea.
Warning: The video above has a rap soundtrack, so if rap isn't your preferred style of music, you may want to mute your speakers before you press the play button! The video is truly lovely, though, so don't skip it if you want to know what Butchart Gardens looks like.
All the gardens will take your breath away with their natural beauty and obvious dedication to the art of gardening.
Dining in Butchart Garden

One of the highlights of a trip to the Butchart Gardens is dining at "The Dining Room Restaurant," which is housed in the original Butchart home. You can eat and be surrounded by the gorgeous garden views and they offer an Afternoon Tea every day from 12 noon.
You can call 250-652-8222 to make reservations so you're guaranteed a table. "The Blue Poppy Restaurant" is also available for delicious cafeteria style food and it's located in the flower-filled conservatory.
There are also coffee shops that serve wonderful desserts to fill out your day.
I think any trip to Victoria would not be complete without a visit to Butchart Gardens. If you can, leave yourself an entire day, so you can take in all the gardens and enjoy a leisurely lunch or supper at one of the restaurants. I can guarantee you will not be disappointed!
You might also enjoy reading what some of our visitors thought about Butchart Gardens: