Brasserie "l'école in Victoria BC Review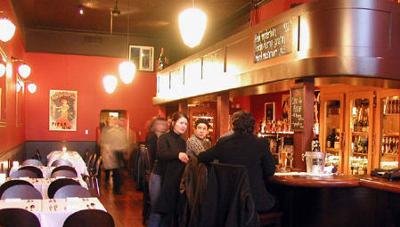 Brasserie "l'école"
Located at 1715 Government Street in Victoria is a hidden gem of a restaurant in the form of Brasserie "l'école." This smart and sophisticated French bistro offers some of the best food in British Columbia along with a very affordable wine list.

The restaurant is always listed among the very best eateries in the Vancouver and Victoria region. The emphasis here is on local and seasonal offerings, as Chef Sean Brennan takes advantage of all that Vancouver Island has to offer. And that includes produce and organically raised meat.

Not to be short-changed in the seafood department, the restaurant also features the highly regarded Sooke, BC area trout and island mussels. Star of the show here is a gorgeous Steak & Frites that is as good as it gets.

Mussels come with various preparations and there are always myriad choices when it comes to oysters. Reservations, especially on weekends, are a must at this restaurant which is on the smallish side.