Inexpensive Ways to Enjoy Victoria Canada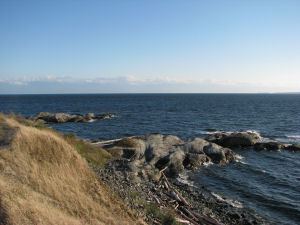 Exploring Victoria is fun!
There are a lot of things to do in Victoria BC that cost very little, or nothing at all. Every evening during the summer months, the Inner Harbour Causeway offers street entertainers and street merchants that anyone can watch for free. The entertainers are hopeful that you will leave a donation, but you don't have to.

Market Square, a Victoria must see, is a courtyard that is surrounded by three stories of shops and eating places, and often offers free entertainment.

Another unusual thing to do at no cost here is to pick the wild blackberries that grow in the Victoria region. They grow many places here, such as country roads, institutional properties, road allowances and empty lots. You will need to wear old clothes with long sleeved shirts for this. The taste of the berries is well worth the work of picking them.

In front of the Hotel Sidney, is a small beach by the water that is quite unusual and interesting that you might want to explore. It is polished glass instead of sand, that was created years ago, by many years of garbage dumping.

There are so many diversified things to do in Victoria. You can hire a boat to take you whale watching, go hiking on the many hiking trails, play golf, visit the different beaches, go horseback riding or fishing. There are wildlife tours, vineyards, scuba diving/snorkeling, water taxi, rafting and much more.

There are many campgrounds for people who like to camp out, and there are many beautiful gardens to visit and view. You don't have to break the bank to enjoy your stay in Victoria!